Waterproof Flooring in Covington, LA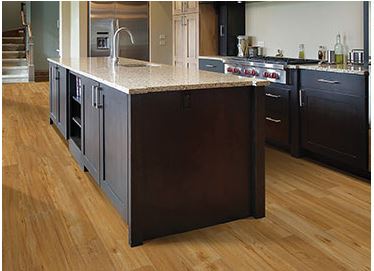 Add durable and beautiful materials to any room in your home when you choose waterproof flooring in Covington, LA. At our local showroom, we carry a variety of different product options for rooms of all sizes and styles. From kitchens to basements, every part of your home will stand out for the right reasons. We invite you to explore our collection of products from some of the top brands in the industry. Visit our store today to discover distinctive styles of waterproof luxury vinyl planks, carpeting, and more, and choose our services for your waterproof flooring installation.
As a homeowner, you know that maintaining floors takes work – especially if you have children and pets. When you install waterproof floors, you will save time and your floors will look great for years to come. Our collection of waterproof vinyl flooring includes endless styles that fit in any room of a home. Because this material is crafted in layers, it is naturally resistant to spills and other accidents, and all liquids can be easily wiped away without causing damage
Trusted Names in Waterproof Luxury Vinyl Planks & Carpeting
Make a smart investment in your home when you shop with us! We proudly feature leading products in the industry, including materials from brands like Downs® H2O and Tigressá® H2O waterproof carpet. When you choose durable materials like luxury vinyl planks, your floors will look stylish while withstanding heavy traffic. Vinyl planks resemble high-end wood products without the high maintenance and hefty price tag, and our store carries many styles and colors to match the tastes of even the most discerning shoppers.
We also feature waterproof carpet options from well-known companies that last in even the busiest households. With this flooring in your bedrooms, you won't have to stress about having little feet and paws in those areas.
Update the look of your home with durable and versatile waterproof floors. Make the best choice by shopping at our showroom for your new products. Our friendly and knowledgeable sales team is available to speak with you about every option in stock. With our advice and recommendations, you will be able to make an informed decision for your flooring purchase. Once you pick the perfect product, count on us to finish your waterproof flooring installation the right way the first time.



Contact us to shop with our team for your waterproof flooring materials. We carry waterproof luxury vinyl planks for customers throughout Covington, Louisiana.