Tile Flooring in Covington, LA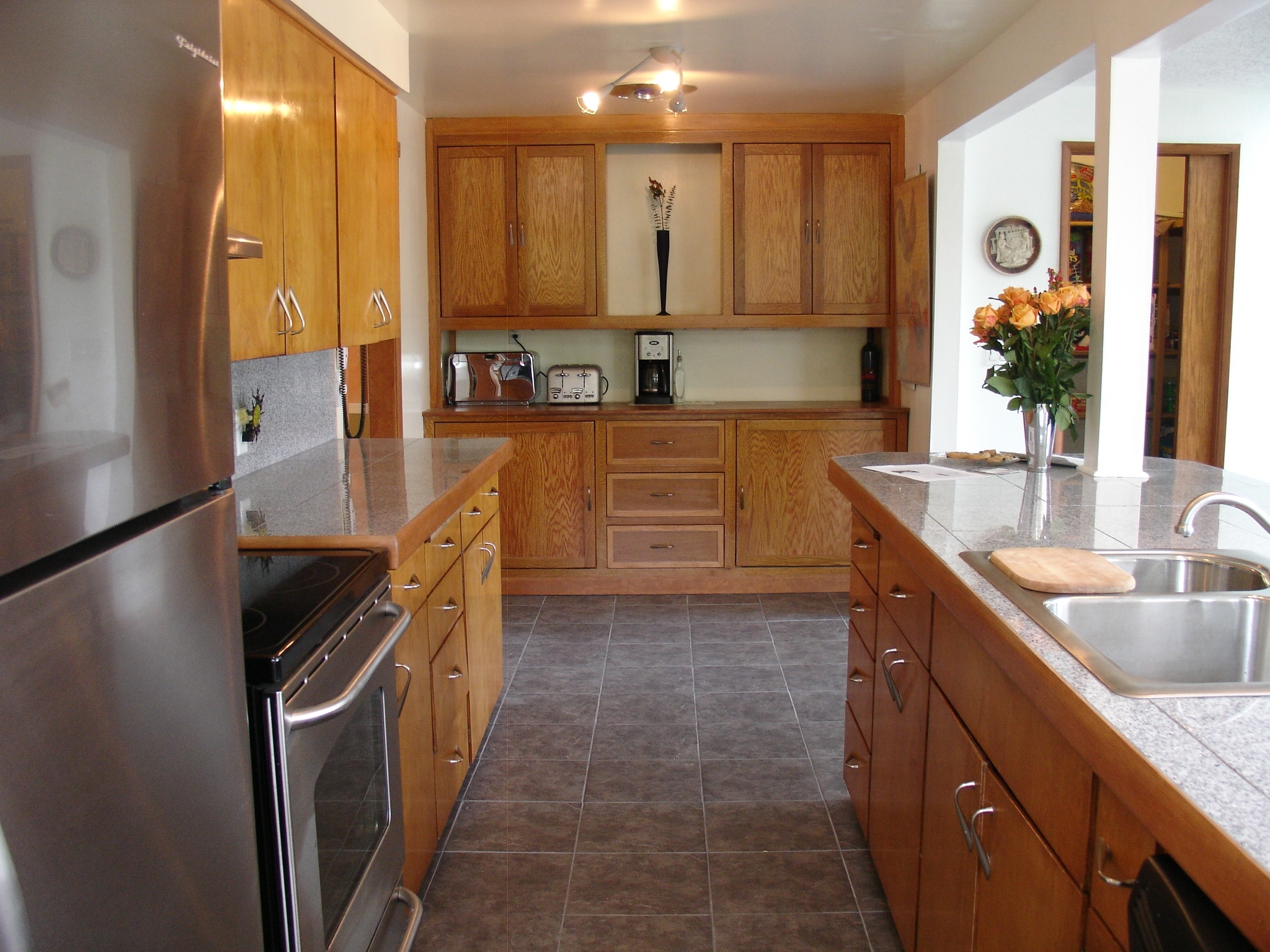 Tile floors are an ideal flooring choice for almost any home improvement project. The unmistakable look and feel convey quality and simplicity in every application. From sleek and modern to rich and classic, we help you create the perfect focal point of any room in your home with our versatile collection of tile flooring in Covington, LA. At our fully stocked tile showroom, we have an impressive selection of floors that revitalize your home décor. We have recently remodeled our showroom and are pleased to offer an updated and expanded tile gallery.
With designs from well-reputed brands such as Armstrong, Dal-Tile, and Shaw, you are free to choose from a wide variety of different floors, including ceramic, stone, slate, and porcelain tile. Whether you wish to give your interior a substantial makeover or you are planning new construction, we offer a multitude of colors, patterns, styles, and textures to suit your residential flooring project. Our stock has something for every taste and lifestyle, and no other home will have a floor exactly like yours. Every inch will be your stamp.
Why Come To Us for New Floors?
New flooring isn't just a source of beauty and enjoyment. An investment in our flooring options is an investment in your home. Exceptional flooring material forms the base of any well-thought-out interior design scheme. Our design specialists understand the importance of complementing your décor with the right tile floors. Ideal choices contribute to a room's atmosphere and greet family, guests, and prospective homeowners with a feeling of opulence. We make that possible through our expert design services.
With our extensive experience in home renovations and a wide selection of high-end, low-maintenance materials, you can count on us to make sure your every need is satisfied. We encourage you to put your mark on your renovation by customizing your selection according to the following design features:
What These Floors Offer
Beyond surface appearances, our top-quality tile selections are highly durable and resistant to the impact of chemicals, water absorption, staining, and scratching. All of our products are backed by wear, fade, and stain warranties that can last up to 25 years, so you can be sure you are getting a lasting value that you can admire for years to come. Ceramic tile, in particular, can handle fire and frost exceptionally well, and all of these floors resist germs, mold, bacteria, and dust mites, unlike laminate flooring. Your space will be healthier and your air will be cleaner, thanks to the lack of volatile organic compounds. The recycled material benefits your home and the earth simultaneously.
In addition to their aesthetic benefits, our tile selections offer superior performance even in the busiest of homes. Their dense construction makes them hardy and water-resistant, making them ideal flooring candidates for a kitchen or bathroom renovation. With little maintenance, a tile flooring installation from our team lasts and looks great for many years. This provides peace of mind for families with pets and young children because splashes, spills, and messes are easy to clean and don't leave long-lasting damage.
About Our Types of Tile Floors
Ceramic tile flooring is sturdy and highly attractive. It comes in a huge array of textures and color patterns, giving you an enormous amount of flexibility when it comes to choosing a design for your home. The durability of ceramic makes it an excellent choice for bathrooms and kitchens.
A high-end floor shouldn't mean a high amount of maintenance, and at our store, it doesn't have to. Porcelain tile boasts many of the same features as ceramic. The main difference is that it is even denser due to its unique manufacturing process. This makes it less porous, which is why porcelain is one of the most water- and moisture-resistant flooring materials on the market. Many people choose to put porcelain in their bathrooms because they know it will retain its structural integrity since it does not absorb water or steam. You should certainly consider porcelain tile if you're looking for a long-term investment. It greatly increases the value of your home and will still look like new many years down the road.
Find Expensive-Looking Floors At Inexpensive Prices
Due to our impressive buying power with our affiliation with a national brand, we can pass a large selection of flooring on to our customers at a fraction of the price. We're part of an extensive network of locally owned flooring stores, so we can offer some of the lowest prices on the most trusted names in discount materials. No other company has the kind of buying power that we do, and they certainly can't combine it with personal, small-town service as we can.
Our selections can easily seem overwhelming at first, but we help you narrow them down so you can find exactly what you're looking for with no stress and no fuss. From your budget to your personal preferences to space you have in mind, we take into account every detail when offering tile recommendations. After all of our years in business, there's no need we can't match.
Complete Your Project With Professional Installation
Our specialists are proud to offer tile flooring installation as a part of our comprehensive flooring services. This is sure to save you tons of trouble and money for the long term. No matter how big or small your project is, we are prepared to outfit your home with lasting beauty. Equipped with industry-grade tools and a strong knowledge of home renovations, our installation experts are ready to complete your renovation experience with quick, efficient, and professional work. When you work with our experts, we complete your job according to your schedule and budget, so the interruption to your daily routine is minimal. With our help, you won't have to worry at all about your tile flooring project. We've got you covered from beginning to end.

Contact our associates to learn more about our selections. We install and sell tile floors for homeowners from Covington, Abita Springs, Madisonville, Mandeville, and Lacombe, Louisiana, and the nearby areas. .