Commercial Flooring in Covington, LA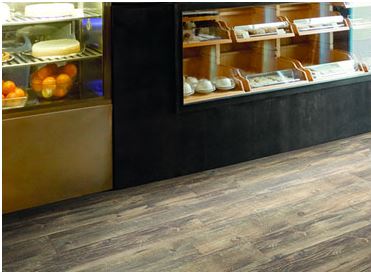 As a business owner, you understand the importance of making a good first impression. This is especially true when you're looking to attract new customers or clients. However, doing so can be difficult when your business's flooring looks worse for wear. It's well worth your time to invest in flooring that looks as reputable as your business is – that's why Noel Maestri's Flooring America offers a large selection of commercial flooring in Covington, LA, as well as other commercial options.
No matter the nature of your business, you're sure to find a suitable flooring material at our showroom. We carry products that offer the best of durability, comfort, noise-muffling, and more. The one that's right for you depends on your needs as a professional, so stop by our store today to talk with our staff. We're more than happy to point you in the right direction.
Because places of commerce see so much foot traffic, it's important to choose flooring that can stand up to the test of time. However, that doesn't mean you have to settle for a less-than-beautiful flooring product. Our showroom carries options that offer both aesthetic appeal and function, all at the right price. Best of all, they're suitable for many different commercial buildings, including:
Municipal Buildings
Healthcare Institutions
Hospitals
School Buildings
Explore Flooring Materials for Your Commercial Space
Many different types of commercial flooring are available in our showroom. Visit us or read on to get a feel for their individual benefits.
Vinyl Composition Tile: Also known as VCT, vinyl composition tiles are excellent choices for any business owner that prioritizes durability. Retail stores, schools, and other places prone to scuffs and scrapes fare well with VCT floors.
Carpet Tiles: Easy to install and clean, carpet tiles are some of the most common commercial flooring materials, period. It's easy to get creative with them, too – lay them right over wood or tile in the pattern of your choosing.
Cork Flooring: This material has recently gained popularity thanks to its naturally quiet and comfortable consistency. It muffles sound, which is a valuable benefit for offices and other environments where peace and quiet are prized.
Vinyl Plank: Love the look of natural hardwood, but worry about its maintenance needs? Discover an alternative in vinyl plank flooring. Now you can enjoy all the beauty of real wood floors and never have to worry about upkeep. Vinyl plank stands up to the test of time and looks great doing so.

Contact us for more information about our commercial flooring options. We serve offices and businesses in Covington, Abita Springs, Madisonville, Mandeville, and Lacombe, Louisiana, and surrounding areas.