Bathroom Remodeling in Covington, LA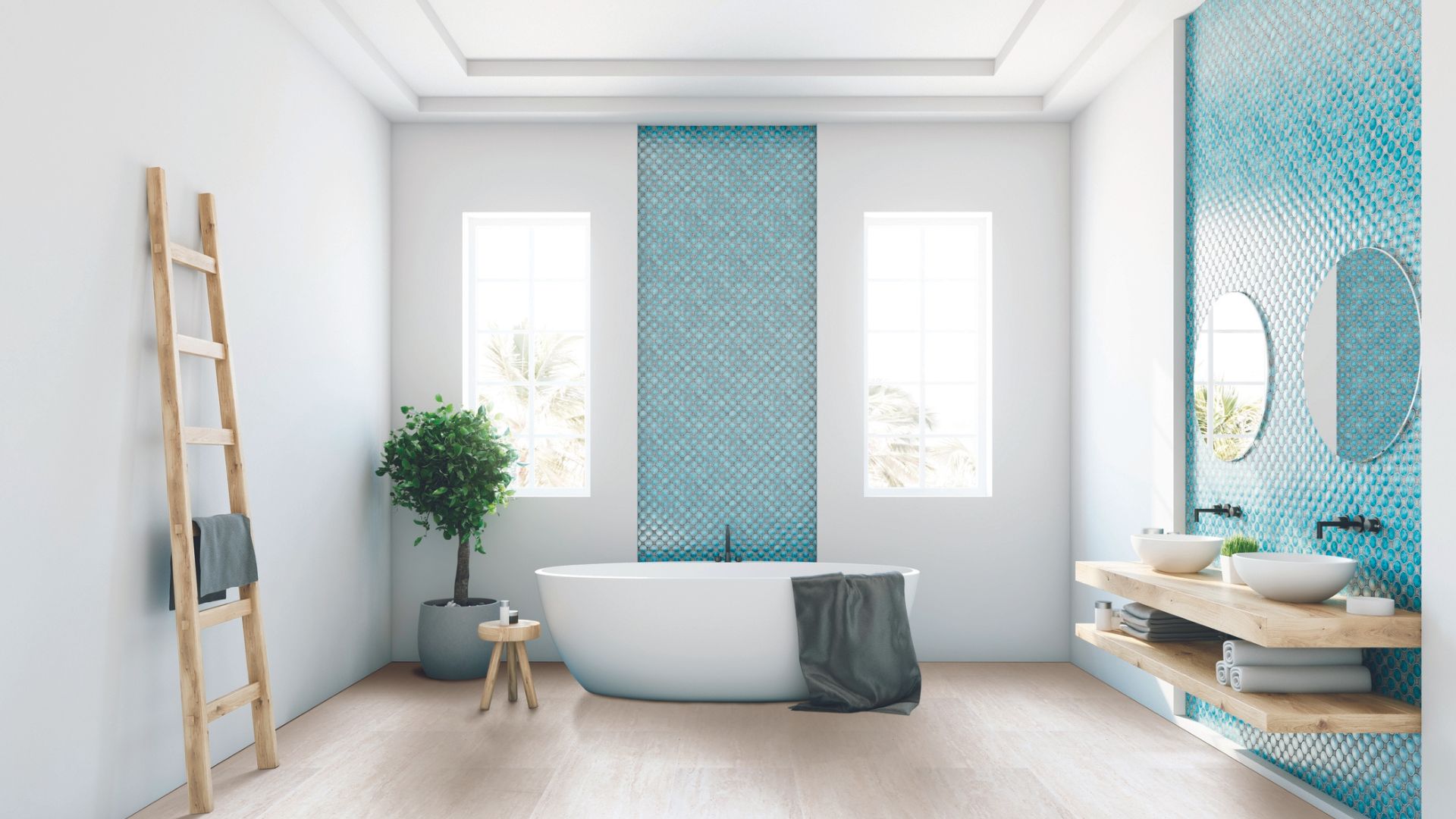 Are the walls of your current bathroom beginning to feel too snug for your growing family's needs? Fret not – the solution to your spatial constraints isn't packing up and moving, nor does it involve the complexity of a new bathroom addition. The answer lies right within your reach – a transformative bathroom remodel. Welcome to Noel Maestri's Flooring America, your partner in revolutionizing your bathroom into a haven of functionality and style, tailor-made to suit your distinct preferences and requirements.
Your Trusted Ally in the World of Bathroom Remodeling
When the prospect of bathroom remodeling in Covington, LA, beckons, there's one name that stands out: Noel Maestri's Flooring America. Step into our expansive showroom, a treasure trove of possibilities that caters to a spectrum of tastes. Revel in the assortment of exquisite bath and shower tiles, alongside transitions punctuating your design with finesse. Our showroom staff, armed with a wealth of knowledge, stands poised to accompany you on this journey of transformation. Navigating the sea of choices becomes a breeze with their expert guidance, ensuring that the materials you select align seamlessly with your family's needs. Brace yourself for innovation as we introduce you to the game-changing Schluter systems, a testament to modern engineering that elevates aesthetics and virtually eradicates leaks, fostering the longevity of your bathroom metamorphosis.
Embark on Your Personal Renovation Journey
Bathroom remodeling isn't just about updating a room – it's about translating your dreams into reality. Unveil a plethora of options as you embark on this personalized renovation journey. The floors, the storage, the intricate details – every facet promises to turn your bathroom into an oasis of comfort and elegance. The design team awaits at our showroom, eager to be your guiding compass through this creative voyage. Whether at the inception of conceptualization or poised at the cusp of execution, our store is your sanctuary of solutions.
Before you embark on this journey, take a moment to delve into the contours of your family's daily rhythm. Is the allure of waterproof flooring irresistible, assuring peace of mind for years to come? Do you envision a breathtaking backsplash to infuse your space with a touch of grandeur? Are the pitter-patter of little feet or the wagging tails of four-legged friends a part of your daily symphony? As you sift through these considerations, the blueprint of your renovation begins to crystallize.
With your aspirations taking shape, selecting materials from our expansive repository transforms into an exhilarating experience. Wander through our showroom, where tile flooring beckons with its understated elegance, where bath tiles weave stories of opulence, and where transitions encapsulate the essence of completeness. If the path becomes hazy, rest assured that our dedicated staff is here to lend their insights. Share your vision, and watch it come alive under their expert guidance.
Craftsmanship Personified: Expert Design and Impeccable Installation
Embarking on a bathroom renovation might sound like a solitary endeavor, but it doesn't have to be. Enlist a team that is invested in turning your aspirations into tangible marvels. Our accomplished showroom design team isn't just about ideas; they're about execution. From handpicking the ideal materials to orchestrating their seamless installation, they craft an experience that exudes excellence. Bid adieu to stress as you immerse yourself in the thrill of welcoming new amenities.
Curious to witness the extent of our expertise? Step into our showroom – a realm where possibilities flourish. Engage with materials firsthand, allowing your senses to guide your selections. Consult with our seasoned staff, who are eager to unravel the threads of your plans, weaving them into a tapestry of brilliance. The result? Not just satisfaction but the shared joy of your loved ones reveling in the embrace of your newly renovated bathroom.
A Transformation Beyond Bathrooms: Unveiling Lifestyles
At Noel Maestri's Flooring America, we're more than just purveyors of bathroom remodeling; we are architects of transformation. Your bathroom isn't just a room; it's an extension of your identity and desires. Let us accompany you on this transformative odyssey as you enter the remodeling world.
Picture a bathroom that mirrors your morning rush, caters to your evening tranquility, and accommodates every moment in between. It's not just about the materials; it's about the ambiance. The soothing hues that greet you as you step in, the ergonomic designs that elevate functionality, and the artistry that emanates from every corner – this is the vision we're here to actualize.
Your Dream Bathroom: Just a Step Away
Your dream bathroom isn't a distant aspiration; it's an endeavor that's within your grasp. It begins with a conversation, a spark of creativity, and a commitment to excellence. At Noel Maestri's Flooring America, we don't just renovate bathrooms; we enhance lifestyles. Your unique preferences and practical needs are the blueprint for our transformational journey.
So, let's embark on this voyage together. Whether you're drawn by the allure of innovative Schluter systems, captivated by the elegance of bath tiles, or intrigued by the possibilities of stunning transitions, we have it all under one roof. A journey that starts at our showroom doesn't end with a renovation; it culminates in a lifestyle upgrade that you and your loved ones will cherish.
Your bathroom is a canvas waiting to be painted with innovation, elegance, and comfort. Reach out to us today to take the first step. Visit our showroom or connect with us – your dream bathroom is no longer a distant horizon; it's a realm of possibilities we're excited to explore together. At Noel Maestri's Flooring America, we're not just about bathroom remodeling; we're about sculpting spaces that reflect your essence. Your dream bathroom – a testament to your aspirations – is just a step away.


Contact us today for more information about remodeling materials available through our showroom – we're also a Schluter dealer. We serve residents of Covington, Louisiana, and nearby areas.