Bathroom Remodleing in Covington, LA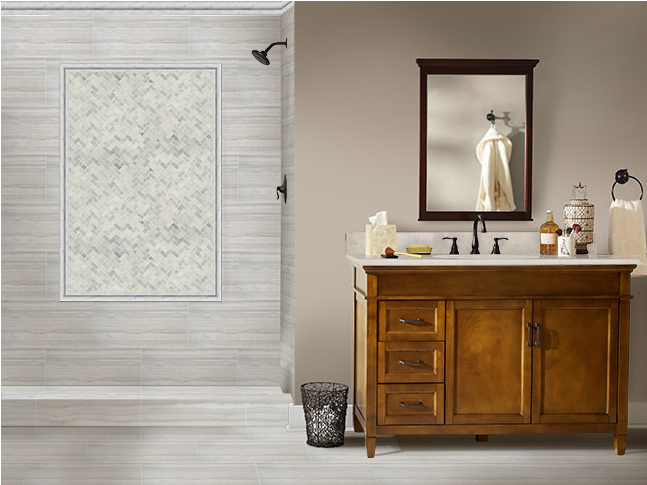 Sometimes families outgrow the bathrooms that come with their homes. However, if this happens to you and your loved ones, you don't have to change houses or add a new bathroom onto your home. It's simpler and more cost-effective to simply remodel your bathroom, and with help from Noel Maestri's Flooring America, it's easier than ever to create a room that offers all of the amenities you need.
Turn to our showroom for help with bathroom remodeling in Covington, LA. We carry all kinds of materials suitable for different tastes, including bath tile, shower tile, and transitions. Plus, our showroom staff is always available to help you compare and contrast different products. Let us help you determine which materials are right for your family's unique needs! We are pleased to offer new Schluter systems, which are virtually leak proof, to our customers.
Start Planning Your Custom Renovation Today
When it comes to bathrooms, you have a lot of remodeling options. You can change everything from the floors to the amount of storage available, and all relatively easily with assistance from our showroom design staff. Whether you're still searching for the perfect design or you're ready to get started, we guarantee you'll find everything you need at our store.
Before you start, though, we recommend considering your family's everyday routine. Is waterproof flooring important? Are you interested in adding aesthetic appeal with a new backsplash? Do you have small children or pets?
Once you have an idea of which features you'd like to incorporate during your renovation, it will be easier to choose from our showroom's large selection of materials, including beautiful tile flooring, bath tile, and more. However, you can always rely on our staff to help you choose, as well – just let us know what you have in mind.
Skilled Professional Design and Installation
You don't have to undertake a renovation on your own. Instead, bring aboard a team that cares about your goals for your home. Our showroom design staff offer professional assistance with each step of the process, from choosing materials to installing new features. Let us take the stress out of your project and make getting the new amenities you want stress-free.
The best way to learn how our team can help with your custom renovation is by visiting our showroom. There, you'll be able to explore our materials in person, choose the ones that suit your taste, and speak with our experienced staff about your plans. We guarantee you'll be pleased with our work – and so will your loved ones, once they're enjoying their newly renovated bathroom!

Contact us today for more information about remodeling materials available through our showroom – we're also a Schluter dealer. We serve residents of Covington, Louisiana, and nearby areas.