Area Rugs in Covington, LA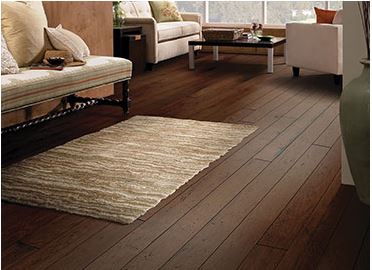 Few things pull rooms together quite like area rugs. When your living room or bedroom seems to be missing something important, try an area rug – it may be exactly what your home needs to look complete. And of course, area rugs offer plenty in the way of comfort and charm. Whether you go colorful or contemporary, your rug will play an important role in your home's interior design and overall coziness.
Visit our showroom to find an area rug that brings out the best in your living spaces. We carry products from America's most trusted manufacturers, and offer a wide variety of colors, shapes, and thicknesses. Best of all, our showroom staff offers shoppers the unique ability to create original area rugs. Stop by to explore your options and learn what you can do with our creative team.
Create Your Own Custom Area Rugs
Here at Noel Maestri's Flooring America, we take pride in carrying the largest local selection of rugs suitable for use in any room in your home. However, we also understand the appeal of furnishing your living space with something totally unique. Sometimes you need a rug with a certain shape or pattern. That's why we team up with shoppers to create area rugs modeled after their own ideas.
With our showroom designers at your side, it's easy to design a rug that checks all of your boxes. Take color, shape, and size into your own hands and leave the rest to our skilled staff. If you're unsure how you'd like to tailor your new rug, talk to our team – we're happy to provide recommendations based on your goals for your home's interior.
We Also Carry Remnants
Along with premade and custom made rugs, our showroom carries remnants for original projects. Remnants are pieces of carpeting leftover from other carpets; some of them are large enough to create new rugs with. Visit us today to explore our selection and find pieces in the sizes you need. We guarantee you'll find something suitable for your needs, as we carry area rugs of all kinds.
Be sure to ask about custom binding options during your visit. Remnants are often not cut very cleanly – that's why it's well worth your time to let a professional bind it for you. Plus, with professional binding, your new rug will have a trim and tidy appearance, making it more suitable for displaying in your home.

Contact our showroom staff to find out how we can help you create the perfect area rugs for your home. We serve residents of Covington, Louisiana, and nearby areas.